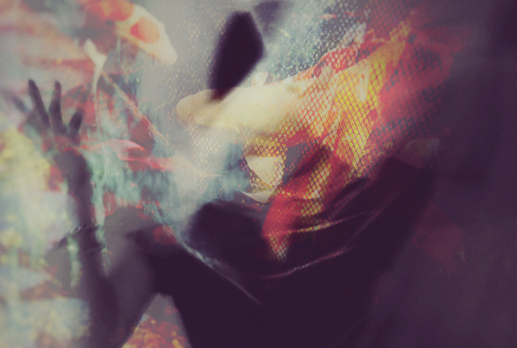 ARTIST STATEMENT
I am a Brazilian-born and United States-based artist, poet, curator, and educator. I create multimedia, interdisciplinary installations. I am committed to making art through the people and places I encounter. I explore our inexplicable capacity to make a difference through mutual thinking-feeling-making.
I investigate how biographies of both humans and places are negotiated physically and emotionally, constructed through the poetics of relation, reciprocity, and belonging. Emotions, place, and stories are the foundation of memory. Becoming who we are, we rely on unreliable memory. We never remember events as they truly happen. We combine bits of truth with outside data and imagination to fill the gap.
Between the real and the invented, my work becomes a repository of life experiences in a world characterized by the contradictions of forced and chosen mobility of people. My art is a shelter for listening, conversing, and archiving, "made of storms and deep moments of peace in which we honor our boats," as the philosopher Édouard Glissant wrote once.
My previous works have led me to engagements with landscape and nature. I have explored soil both physically and metaphorically under the context of cultural preservation. At dystopic and remote sites, I have done durational drawings, performances, and walks aiming to test the resilience of my body and spirit and to accept the entropic nature of all things.
***
Simone Couto (born in Brazil, 1975) received an MFA from the School of Visual Arts Art Practice Program, New York, a BA in Creative Arts from the University of San Francisco, and studied Theater Arts at The Federal University of Rio de Janeiro, Brazil. Her work has been shown in the United States and internationally, including Gwacheon National Science Museum, South Korea, Argentina, Brazil; and Pioneer Works; Invisible Dog Art Center; Electronic Arts Intermix; El Museo de Los Sures; all New York. She is one of the core organizers of the yearly NYC AnarkoLab Performance Festival at Judson Memorial Church.
Couto is a current resident at ISCP (International Studio and Curatorial Program). In 2018, she was in residency at The Hafnarfjörður Centre of Culture and Fine Art, in Hafnarborg, Iceland, as well as at the Studios of MASS MoCA, where she received a grant to develop her work with the Berkshires Immigrant Community. She was the curator in Residency at Nurture Art Non-Profit in 2019.