2 x 2
Background and Concept of Project: 
Written by Simone Couto and Min Sun Jeon (Suggested Curator)
From ancient to contemporary times, world history has been coupled with diasporas, ever-changing factors in shaping cities, societies, and the world. In the arts, diaspora has been investigated through lenses of race, ethnicity, nation, religion, etc. Usually, when diaspora is discussed, it is from these specific perspectives. 2 x 2 offers a holistic approach to the theme. It connects two different periods of New York City History within the diaspora, and expands the narratives to the multicultural and transnational context of contemporary society. 
 So, what is 2x2?
2 x 2 is also about reciprocity. It's about the value of preserving storytelling and orality, especially in the immigrant experience. When the viewer enters the work, he or she becomes an active agent and a keeper of 150 years of immigration history, told through letters in a personal and intimate way. It is a dream-like collection of both 44 immigrant biographies and the biography of New York City from two periods. After doing research on the 1868-1995 period at the archive at La Nacional, a 150-year-old benevolent society that has supported Spanish and Portuguese speaking Immigrants in Manhattan, Couto focused on the membership cards of all twenty-one female immigrants whose 2 x 2 pictures are missing. She asked twenty-one female contemporary artists and curators, who are also immigrants currently living in New York City, to write a personal letter to each one of them. While reconstructing those women's identities, they explored their own by blending real and invented stories. 2x2 is an homage to women and their efforts to leave a trace in this country. It is told through the history of faceless European and Central American immigrants who arrived between two great wars, working low-paying jobs, in conjunction with women who are fully engaged with the NYC arts.
In the interactive confessional photo-booth container installation, the sculptural object is a signifier of memory and migration. Inside the container, the viewer encounters a monitor playing a video of the letters being read intimately to someone a century ago. Because of the cinematographic choice taken by the artist, in which only the lower part of the face was filmed, the photo-booth turns into a confessional space. The viewer becomes the depository for these stories, almost as if he or she is the embodiment of the recipient.
The work has been shown in the following formats: sound installation and performance
Possible Formats: Installation of lettters in space, video, sound speakers, and confessional photo-booth containers w/video monitor in space
Video Lenght: 55 minutes (22 letters. Each letter is around 2—5 minutes. # letters are read in Spanish with English captions)
—Female Migrations
August 14th, 2019
6-8PM
La Nacional
239 W 14th St, NYC
Format: Performance, Sound, Book
—Ungrounded
Opening Reception, October 08, 2019, 6-9pm
ISCP, 1040 Metropolitan Avenue, Brooklyn, NY
Format: Sculpture, Sound, Book
Publication: Right now, there is a unique artist book (13"x 26") where each page contains a letter paired with its card. Between the pages, the artist includes a photo of the readers printed on vellum paper. Couto would like to turn this artwork into a 9 "x13" publication. 
Sculpture: Bricks, glass, shipping rack, headphones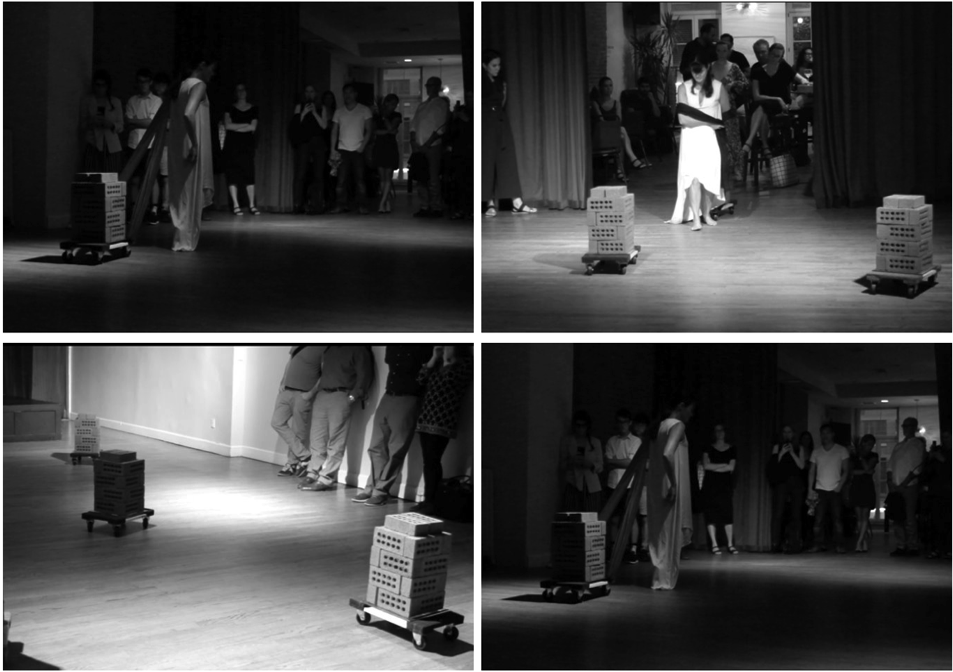 Confessional Photo-Booth Container Video Installation Prototype for future Exhibtions
Sugested Installation: 1-12 boxes