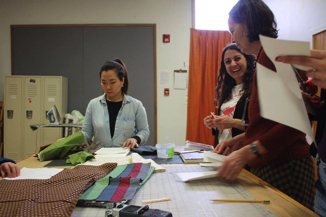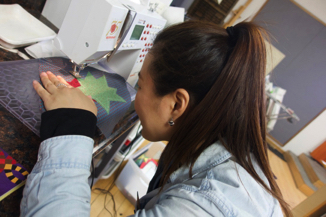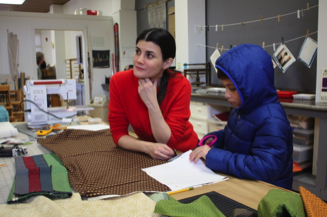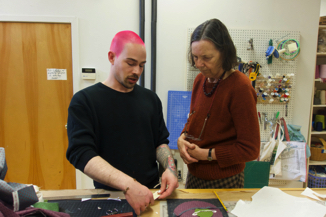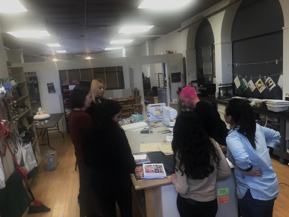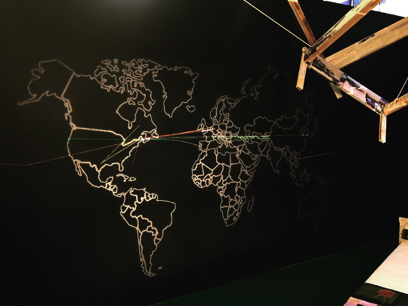 This Place Called Home
Work-in-Progress 2017-2019
Simone Couto
http://www.simonecouto.com/2018-this-place-called-home-project-north-adams-green-installation.html
Produced in Providence, North Adams, and Brooklyn.
Audio of Interviews Upon Request
-UpRoot (Providence)
-MASS MoCA Open Studios (North Adams)
-ISCP Open Studios (Brooklyn)
-Part of this work was shown at the Group Exhibition NEVER TAKE A VACATION WITH AN ARTIST WHO COLLECTS THE SAME STUFF YOU DO, at ISCP Gallery, Brooklyn, NY
http://www.artnews.com/2018/08/13/9-art-events-attend-new-york-city-week-30/
http://bedfordandbowery.com/2018/08/art-that-lulls-you-into-relaxation-and-more-openings-this-week/
"This Place Called Home" is a project about the histories of U.S. Immigrants. How do we connect to places we inhabit and rewrite our biographies? How do we constructively negociate as guests and hosts and practice hospitality? What are the criteria to come and stay? What are the implications of offering asylum to those who cross our borders? I Interviewed 15 immigrants. This project is about their stories of belonging.
MassMoca Studios:
IMMIGRANT SEEKS IMMIGRANTS FOR CONVERSATION: After an add-call I placed in the local newspaper and published throughout 11 days, I met immigrants and recorded their stories. Finally, these stories were translated into a collective quilt as well as an audio piece. I pared the interviews with President Trump's The Four Pillars of Immigration Reform, at his first State of the Union Address aired on January 30th of 2018. All published news on Immigration, policies, and reform during April can be accessed in this installation as well.
At the Berkshires, I recorded stories and instructed "Quitting Under the Northern Skies," a two-day quilting workshop, meant to act as a communal and creative safe space for personal narratives about Identity and belonging.
ISCP Studios:
The project grew as I become more and more involved with the organization Dont Separate Families and my volunteer work is helping refugees to adjust to NYC.
In November, I am Thinking About Going:
For this exhibition, I created two original pieces named In November, I am Thinking About Going: a surveillance sign and a video, both parts of my long-term immigration project. They are my response to the question of Freedom in the U.S., the liberty to come and go, the right to privacy, as fundamental principles embedded in our history and culture. In 2017, I interviewed Marisol, an immigrant from El Salvador living in NYC for 24 years and at the margin of illegality. She has a temporary work permit but no papers nor permission to travel to her home country. According to the U.S. Department of Homeland Security, the number of apprehensions (administrative arrests) of undocumented immigrants at the U.S./Mexico border has decreased from 2010-2016, while the number of El Salvadorians went up from 29,911 to 78,983. Her voice is the embodiment of the current overwhelming immigration state. One may love two places, two countries, as Marisol says. However, the constant fear and real threat of having one or both taken way are unbearable to an undocumented immigrant: the border is under surveillance.
I spent countless hours cross-stitching for this exhibition, an activity I did during the summers as a child back home in Brazil. It took me three months of labor to cover close to 35,000 stitches and get the message across in the "surveillance" sign: the current policies are betraying the very nature and the principles upon which the United States is established. The U.S. has always encouraged immigration and supported the transformation of newcomers into Americans who will embrace America's civic culture and political institutions, thus creating one nation from many peoples.
Quilting Under the Northern Skies: Stitching together Massachusetts Immigration Histories
They are the products of their society, influenced by the culture, and the environment of the people who made them. The history of America can be seen in the history of quilts. Stitched into these quilts is the rich heritage of thrifty self-sufficient women who helped homestead the land, the history of families sewn into quilts one patch or one stitch at a time, and the legacy of the art of quilting passed on from generation to generation. (www.nps.gov)
American quilts are a living document of the empowerment of Immigrants, especially immigrant women. Quilting became essential in the homes of the earliest immigrant settlers. They had no labor or materials to spare, so they typically found the most straightforward, most expedient solutions to produce home goods to survive the winter, in the beginning, reusing any extra fabric they could find. Massachusetts, as an early colonial port and the home of several Mills, opened its doors to fabrics from England and France. Lately, textile scraps were also incorporated into early quilts.
In conjunction with the Studios of MASS MoCA, the Artist Simone Couto instructed a quilt-making workshop with immigrants currently living in the Berkshire County area. The workshop provided a safe environment for creativity and making where the artist and participants shared knowledge, life experiences, and stories about what makes a place feel like home.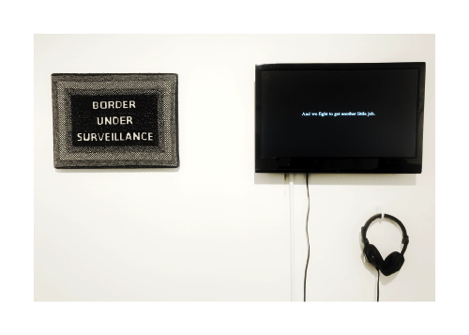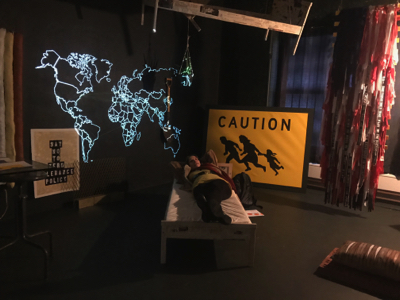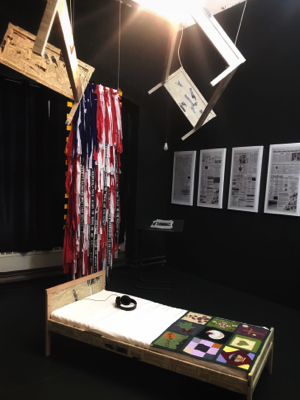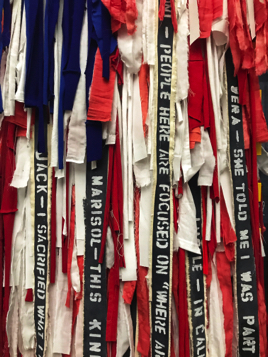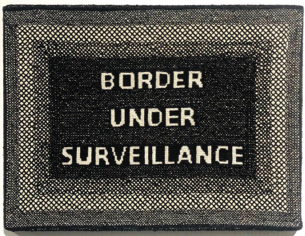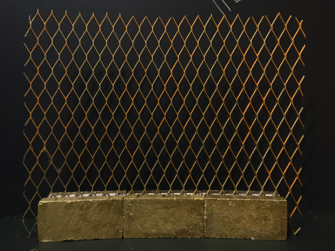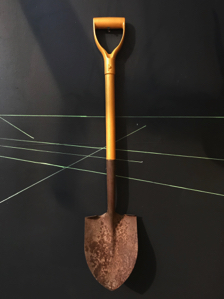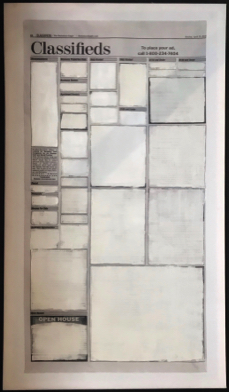 Immigrant Seeks Immigrants for Conversation
1/11 Pages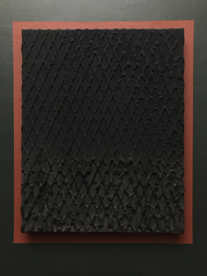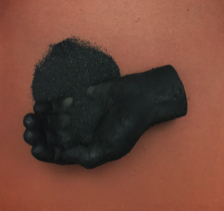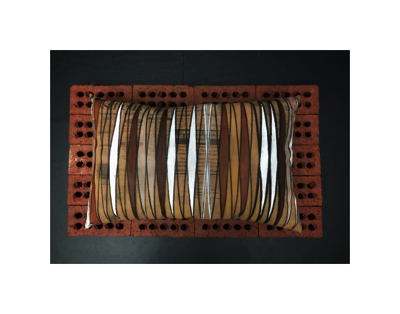 35.000 Hand Stitches Done By Artist Over a Period of Two Months
Quiltmaking Workshop With Immigrants