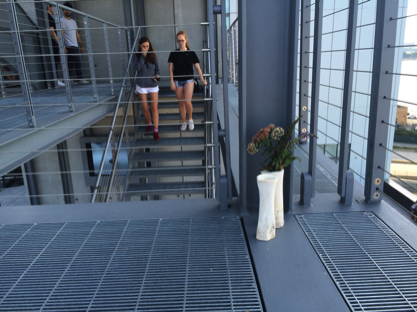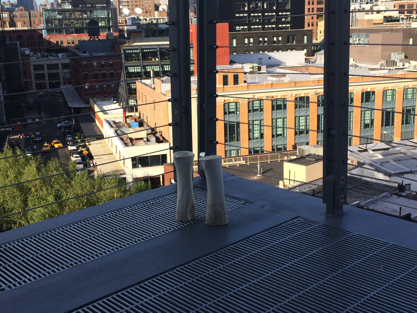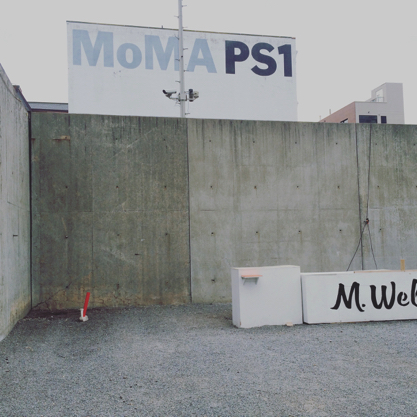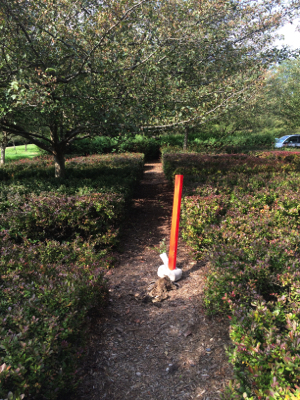 GRATIS #1 Dia Art Foundation - Dia
Wood, clay, and dead racoon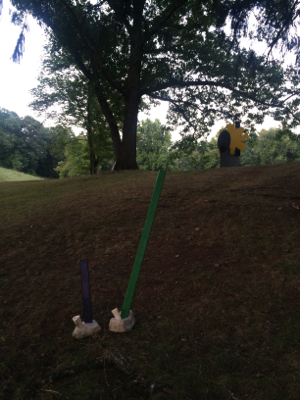 GRATIS #2 Storm King Art Center
Wood, clay, and, animal bones
GRATIS #4 Whitney Museum of American Art
Bones
GRATIS #6 MoMA PS1
Wood and clay
GRATIS
A series of interventions in museum's spaces
TEXT by Sofía F. Álvarez
The artist's heads and studios are overflowed with artworks, ideas, and projects, but, unluckily, most of them never find a way to get out of there and become real shows or collector's pieces. A significant part of their creativity never gets to an audience because of the difficulties to find a space, funding or the investment of an institution. In fact, this kind of searching becomes an important part of the contemporary artist's daily work.
Directly affected by this situation, Simone Couto's posture is not to keep her sculptures stored at the studio anymore, but to show them where she would like them to be shown: in major art institutions of New York, such as DIA Beacon Foundation, Storm King Art Center and MoMA PS1.
With this intervention, Couto questions and challenges the mechanisms that legitimate artists and artworks to be in important institutions. Because which is the difference between the artworks "legally" exposed there and Couto's? The intervention invites to reflect about aspects related to the power of the institution, the boundaries between art and vandalism and the difficulties that artist's find to get a space to show their work. It also dares to suggest the utopian idea of the individual getting to do what he dreams, only by his means.
The name of the series of interventions refers to the playful character of the project, and, at the same time, it's a critic to the scarcity of the artistic work. «Gratis» means for free in both Spanish and Portuguese, the respective native languages of the artist and the curator. From one point of view, the title – just as the project itself—could hence be understood as a game between artist and curator that the American intervened institutions shouldn't need to know. On the other hand, what is there that has been for free? The museum has got an artwork for free, or the artist has had the privilege of showing her work there without having to pay for it? Which is, then, the role of each one in this hierarchical relationship?
The sculptures were dropped in places which were not exhibition rooms themselves, but surrounding gardens, open-air sculpture fields, and museum's courts. By doing so, the artist explores the physical – and not only conceptual— limits of the institution, and also questions the status of this kind of spaces, which are between the public and the private.
GRATIS #5 Whitney Museum of American Art
Bones and flowers